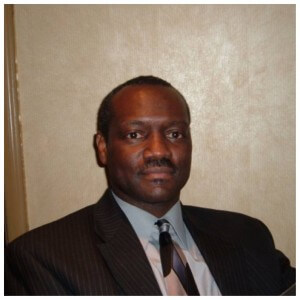 Robert L. Thompson is a native of Washington, D.C., the second of four children born to Juanita B Thompson. After receiving his formal education in the DC Public Schools, Robert attended Lincoln University, Jefferson City Mo, and St. Augustine's University, Raleigh, NC where he majored in Criminal Justice.
After serving as a Patrolman and Detective investigating Child Abuse and Neglect he relocated to Raleigh, NC where he began a career with the Wake County Public Schools in Raleigh, NC.
During his youth and adult years Robert has served in various capacities in ministry. He has served as Youth Leader, Trustee, Deacon, Pastor's Assistant, Sunday School Teacher, and custodian at Israel Metropolitan CME Church, Mt. Sinai Baptist Church, Washington, DC, Young Missionary CME Church, Mount Peace Baptist Church, Raleigh, NC.
In 2008 Robert relocated to Conyers, Georgia where he attended Springfield Baptist. In a short period of time Robert was called to the ministry. He was licensed as a minister in 2010 under the leadership of Dr. Brien E. Martin of II Timothy Bible Fellowship. He was ordained in September 2011 where he has served as an associated minister at II Timothy Bible Fellowship and Noonday Missionary Baptist Church both of Marietta, Georgia. He now serves as the Assistant Pastor of Wholistic Life Church in supporting the pastor in preaching and teaching God's word.
He stands by Ephesians 6:11 "Put on the whole armour of God that ye may be able to stand against the wiles of the devil."