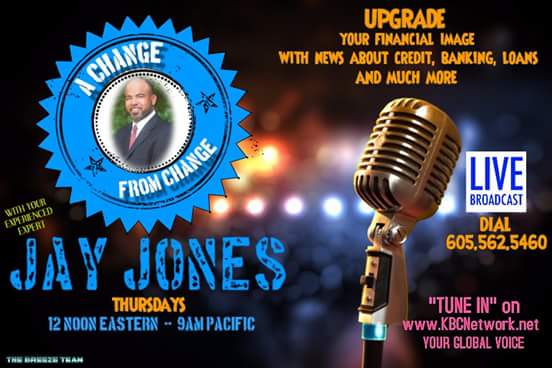 Wholistic Life Ministry how has a radio show!
Pastor Jay Jones has an extensive history in finance management and has been blessed with the opportunity of hosting his own radio show! The radio show is called "A Change from Change" and it is on the KBC Network's online radio show. Pastor Jones' show is every Thursday from 12 noon until 9PM pacific time, we would love for you to listen in on what Pastor Jones has to say.
If you would like to listen to our radio show, here are the instructions:
Online through computer option to listen to the radio at any time.
2. Scroll down and look for "KBCN Radio", then click the picture directly below it. (The picture should say "TRUE VISION NOT a false reallty!!!") The picture will take you to another page.
3. On this page, toward the top, look for a blue "PLAY" button. Click that, and the radio should start streaming.
Online through computer option to listion to previous "A Change From Change" shows:
2. Scroll down, on the left and you should see "A Change from Change" and this image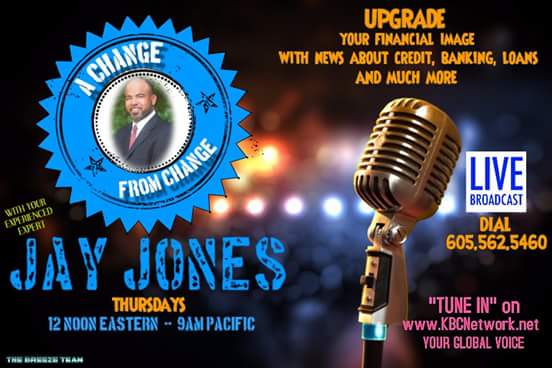 3. Under the image, you should see an actual play button. If you click on that, then the selected previous show should start playing.