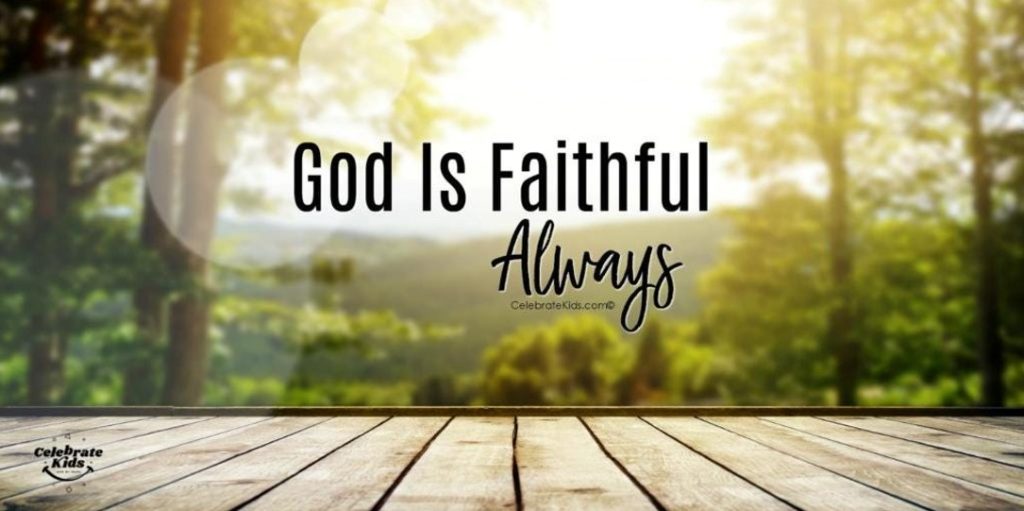 God is Always Faithful!
2 Timothy 2:13 (ESV) If we are faithless, He remains faithful; for He cannot deny Himself.
Have you ever wavered in your faith? Know this for certain. Our God is a faithful God. Even when we are without faith, He keeps on keeping on for us. So many times we get upset, or we just do not understand why something happened, or why it did not go the way we prayed, but God is still there!
During times that we have issues or problems, it is best not to run from God, but to run to Him. Let Him love on you, embrace you and bring you the comfort that you need.
We will always have times throughout our lives where things happen, but God is there. He is there to meet us where we are.
So today, no matter what is happening around you or in your heart, know that He is there. Know that He will never leave you or forsake you. Even if you feel like you have let Him down, He remains faithful; He remains true to His Word and to His character. Our Father cannot deny Who He is.
Just like the Motel 6 motel says, and I'm paraphrasing, "He will keep the lights on for you!"
Join Us in the comfort of your own house!
For more information, visit our page Listen to our radio show