Minister, Dr. Tracey Gonzales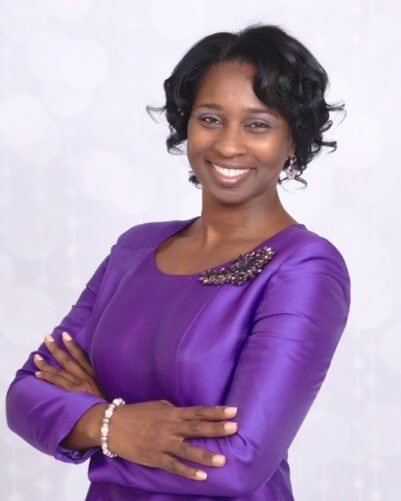 Minister Tracey Gonzales was born August 24 in Eufaula, Alabama. She was raised and educated in Columbus, Georgia. Minister Gonzales' strong thirst for knowledge drove her to pursue and complete a Bachelor of Science in Public Management from Austin Peay State University in 1997. She continued on in her educational pursuits by obtaining a Master of Science degree in Administration from Central Michigan University in 2005. Minister Gonzales also graduated from Saint Leo University with a Bachelor of Arts in Religion in 2009 with Honors. Minister Gonzales graduated from Jacksonville Theological Seminary in 2018 with a Doctorate in Biblical Studies. She completed a two Christian Ministry Leadership Program and received a Certificate of Ministry with Highlands College in 2021.
She has also completed the Unity Christian Fellowship International - Huntsville's Ministers' Training class and received a certificate of completion in July 2016. On June 23, 2017, Minister Gonzales was licensed as a Minister in Woodbridge, VA under UCFI Ministries INC. On June 23, 2019 Minister Gonzales was ordained as a Teacher in the Lord's Army in Woodbridge, VA under UCFI Ministries INC.
Minister Gonzales served 24 dedicated years in the U.S. Army and retired in 2010. She is currently employed by Missile Defense Agency.
Minister Gonzales met the Lord at the young age of 11. However, it was not until she was assigned to Camp Walker, Korea and began attending Camp Walker Gospel Service under the leadership of Apostle Nelson K. Williams that her true walk with the Lord begun. Minister Gonzales served on the Church Staff and in the Choir from 1998 to 2000.
In 2000, Minister Gonzales was reassigned to West Hazleton, Pennsylvania. Minister Gonzales was prompted by the Lord to join and serve in the Nursing Ministry at Glendale Baptist Church in Capitol Heights, MD under the leadership of Pastor Anthony G. Maclin. In 2002, she joined Beulah Missionary Baptist Church in Decatur, Georgia Pastored by Pastor Jerry D. Black and served as a member of the choir. From 2004-2007, Minister Gonzales served at the Fort Gordon Gospel Service as the Church Secretary and the Assistant Youth Choir Director; Chaplain Eddie Kinley Jr. was the service Chaplain. While, on special assignment she had the opportunity to serve at Without Walls as a Choir Member under the direction of Keith Dobbins and leadership of Pastor Paula White. After being reassigned to the Newport News area, Minister Gonzales joined Calvary SDA Church and served as a Worship Leader, Usher and Choir Member. Upon her return to Area IV Korea, Minister Gonzales again attended the Camp Walker Gospel service, which was led by Chaplain Kinley. There Minister Gonzales served as a Worship Leader, Director, Singles Ministry, and Bible Study/Sunday School Teacher. Minister Gonzales also had the pleasure of ministering in song with Ron Henry, Earl Bynum & the Virginia Mass Choir.
In 2014, Minister Gonzales joined Unity Christian Fellowship International – Woodbridge under the dynamic leadership of Apostle Nelson K. Williams. She served as the Director of Public Relations, Praise Team Member, and Youth Bible Study/Sunday School Teacher. She served at Unity Christian Fellowship International – Huntsville, where she served under the awesome leadership of Bishop Ernest A. Edwards, the Southeast Regional Bishop/Pastor. While there Minister Gonzales served as the Regional Director, Education, Church Administrator and Director, Public Relations. Minister Gonzales is currently serving at the Church of the Highlands, pastored by Pastor Chris Hodges, while under the Watch-care of Wholistic Life Church, led by Pastor Jay Jones, where she leads the SHIELD Ministry (Singles). Minister Gonzales is determined to live life and work to the glory of God, because tomorrow is not promised.