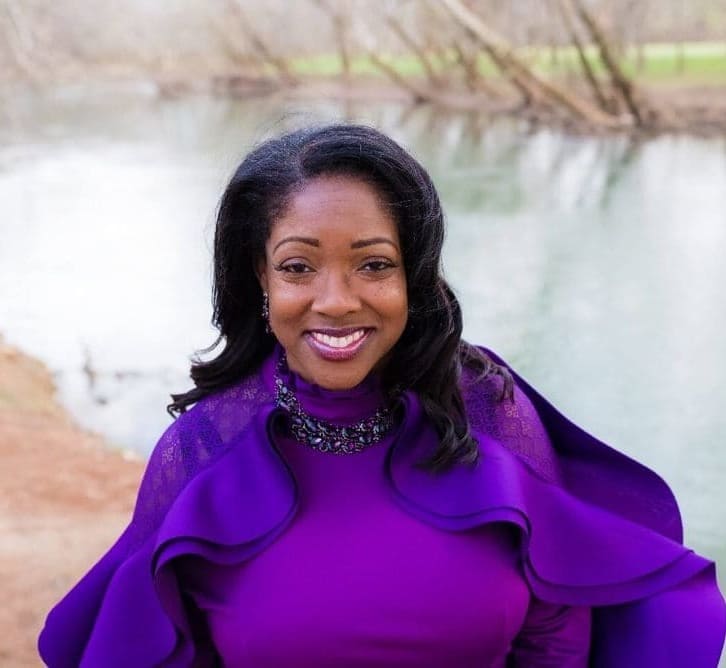 Hezkialena Tina Jones is a dedicated and obedient woman of God who truly loves The Lord. She is a native of Charleston, South Carolina and for the last 15 years along with her family has made their home in Kennesaw, Georgia. She is married to Pastor Jay Jones. They have been happily married for 30 years and have two sons: Jalen Chandler, a graduate of Atlanta Institute of Music and Media and Tanniner O'Connor a graduate of Kennesaw State University, and one awesome granddaughter, Ansley Jade. 1st Lady Tina is a devoted wife and mother.
After graduating from high school, Lady Tina went on to pursue a Bachelor of Science Degree in Radiologic Technology from the University of Oklahoma. A strong advocate of education, in 2004 she went on to obtain double masters: a Master in Business Administration and a Master in Healthcare Administration (MBA/MHA) from Pfeiffer University in North Carolina. She is currently pursing her Doctorate in Christian Business and will graduate May 2022. She has worked for over 20 years in Outpatient Radiology Management until retirement in 2013. With an eye for color and a great sense of creativity, in 2010, she started her own interior design business called Tina's Touch Interior Design LLC.
However, her greatest joy is serving The Lord. She has served faithfully for more than 40 years in many areas such as Sunday School Teacher, Choir Member, Usher Board Leader, Chair-person for the Minister Wives, Deaconess Ministry, Bible Study Facilitator and Director of the Youth Ministry. Alongside Pastor Jones, she has also traveled the country teaching many churches Biblical Truths for Finance. With a yearning desire to relate to women's day to day struggles and a zeal to serve God, she started a Women's Bible Study in the basement of her house in 2011. This led her to an overwhelming call to help build God's Kingdom. Taking heed to a calling from God, she co-founded Wholistic Life Ministries in 2012, alongside Pastor Jones where they are committed to serving God with their Mind, Body, Soul and Spirit.