Prophetess, Dr. Sabrina Kay Bailey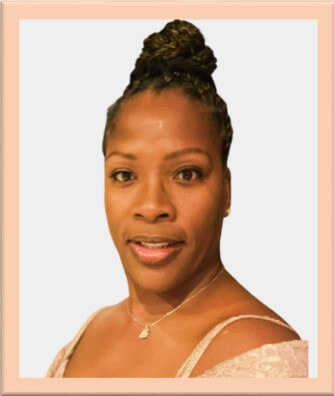 Prophetess, Dr. Sabrina Kay Bailey, is the second daughter of Lena Ruth Thomas-Giles and the late Hezkiah "Bobby" Fludd born on January 1st in Fort Sill, Oklahoma. She was educated in the Charleston County Public School system in South Carolina graduating from St. Johns High School. As a Junior Olympian she earned a track scholarship at South Carolina State University and later enlisted in the United States Army as an Aircraft Electrician. While on active duty she continued her educational journey earning two Associate's degree one in Accounting and the other in Business Administration from South University, Savannah, Georgia, a Bachelor of Science degree in Business Administration and a Master degree in Business Administration with a concentration in Human Resource Management from Trident University International, Cypress, California, and a Bachelor of Religious Arts degree in Biblical Studies and a Doctor of Ministry Degree from Jacksonville Theological Seminary from Jacksonville, Florida. She is the founder of the School of Standards Inc. (Rise of the Phoenix) in Kennesaw, Georgia and a Facilitator and Certified Teacher for Jacksonville Theological Seminary, Jacksonville, Florida.
With such a powerful gift as a "seer" it seemed overwhelming for her at first, but God knew what He was doing and to whom He gave this gift to. Her "Spiritual Boot Camp" was ignited in 2003 during her 3rd tour in South Korea. While fasting and praying at "Osanri Prayer Mountain," South Korea she heard the Spirit of the Lord's voice and accepted her calling as a "Prophet."
This anointed Women of God is a powerful prayer warrior and possesses the heart of true praise & worship. She was found faithful in her commitment to God and licensed as a Minister, which licensed her to preach the gospel, in 2012. She was elevated and ordained to the Office of Prophet in the Lord's church in 2013, under the leadership of Apostle Nelson K. Williams, Unity Christian Fellowship International (UCFI) Ministries Inc., Woodbridge, Virginia.
She serves faithfully as the Director of Education, Director of Music, Audio & Visual Director, and PUSH Ministry Leader, at Wholistic Life Ministries, under the leadership of Pastor, Dr. John "Jay" Jones. She has boldly stepped into her calling to preach, teach, train, educate, and develop others in their spiritual gifts and talents to be utilize in the Kingdom of God. The manifestation of the Holy Spirit is part of her personal life and her ministry. She thrives to create spiritual and educational opportunities for people at all ages and stages of life. She inspires all whom she encounters to develop a more meaningful relationship with God.
She is the wife of Minister Mark Bailey Sr., the proud mother of Kaytrenequa "Kay-Kay" (Richard), Mark Jr., and Tyrone, and the World's Best NeNe to DeMaarius, Khairoe, Josiah, Elaynah, Yannis, and Novah. She was hand-picked to be the Godmother of Ellisha, Janiyah, Kacee Kay, and Kyonna. She is honored to be called the Spiritual-Mother of Anais, Ariel, Jacqueline, Kaliah, Kamari, Kamora, and Tianna.